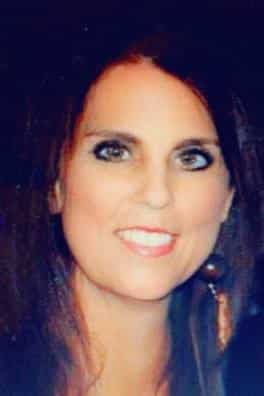 Krisanna's journey into Natural Health and Wellness began with the birth of her 3rd daughter. She, as a mom, faced a challenge that was met with unparalleled overwhelming despair. Krisanna, found herself clumsily tumbling down a deep rabbit hole and into a new reality, with virtually, no warning. Her world, as she'd always known it, was Gone. Out of that experience, Krisanna grew in ways she never imagined. A whole new reality was born, complete with total paradigm shifts, unbearable heartache, and major cognitive dissonance. Krisanna moved forward…and slowly began to realize that everything she thought she knew…well, she didn't. Over time, light began piercing the darkness and Krisanna embarked, now purposely, deeper into the unknown, the proverbial "rabbit hole." Consequently, she became an avid Truth Seeker. Today, Krisanna is a passionate, compassionate, lover of empowering others, who find themselves in challenging circumstances. She uses her formal education, combined with a plethora of life experience to support and bring joy, along with illumination, to those who have eyes to see, ears to hear, hearts that are willing, minds that are open, and who are within her sphere of influence.
With the multitude of choices available today, deciding which products to take can be an overwhelming task, to say the least. Most people use a try-it-and-see approach, which can be costly, time-consuming, and frustrating process. There IS a much better way for you to easily make these types of difficult decisions.
We can ask the body directly what it needs, by utilizing the scanning process!
Scanning involves presenting questions to the body, in the form of digital signatures. The Hand Cradle measures the body's galvanic skin response to unique health-related signatures and sends the data directly to the software for analysis. Basically, your body and the computer have an extremely intelligent conversation about your health. You and Krisanna eavesdrop! Through a bio-communication scan with Krisanna, you can discover which products YOUR body prefers…..is asking for…..is most coherent with, thus eliminating the frustrating guesswork and subjectivity that comes with somewhat blindly choosing supplements or other personal wellness products.
You can TEST, instead of GUESS.
By using our innovative decision support technology, you can ask your body's directly, listen and respond accordingly, which takes the challenging guesswork right out of choosing wellness products and healthy options for you. Scanning frees up your time, your mind, your wallet, and your energy!
Schedule your Wellness Scan Today!
Formally, Krisanna earned an undergraduate degree in Education, while attending Baylor University. She went on to complete her Master's Degree in Counseling, from the University of North Texas. Krisanna then began to focus on Natural Healing modalities.
The modalities, whereby, she has received professional training are listed below:
Neuro-Development Therapy training
(National Association of Child Development)
Total Body Modification- Modules 1-4 (Dr. Victor Frank)
Neuro-Emotional Technique (Drs. Scott and Debra Walker)
Emotion Code (Dr. Bradley Nelson)
Reconnective Healing (Dr. Eric Pearl)
Pranic Healing (Level 4 Practitioner)
Instinct Based Medicine (Dr. Leonard Coldwell)
Zyto Body Scanning Practitioner (Dr. Vaughn Cooke)
Voicemapping Practitioner (Reframing Subconscious Programming)
(Dr. Vaughn Cooke)
Aromatherapy Practitioner
(The Center for Aromatherapy Research and Education (CARE) Graduate)
Partners in Policymaking Graduate
(National Advocacy Program for People Dealing with Disabilities)
Licensed Minister
Certified Natural Health Professional (CNHP)
* Doctorate in Naturopathy from Trinity's School of Natural Health (ND), pending Summer 2019
Recent comments from Krisanna's clients:
"She is so wonderful and helped me uncover a deep level of pain!" Lois S.
"I was very comfortable with her. She covered quite a bit in a short amount of time…Liked her very much…Good instructions." Steve G.
"Very informative…Would like to spend more time with her every week." Julie K.
"She is very gifted and tuned in…amazing journey!" David M.
"You're very lovely. Krisanna is an awesome name. You're very beautiful, too. Thank you. I believe in your impression. professional, loving, genuine. Rachel M.
"Before working with Krisanna, I was experiencing extreme emotional stress in my professional life. Since working with Krisanna, my emotional stress is completely relieved and I feel ready in a way I was not before." Olivia B.
"Thank you so much for your incredible energy clearing! You are gifted at what you do!" Jean S.
In February, I developed mystery hives. I tried so many things, but couldn't seem to get relief from them. I contacted Krisanna. She ran a scan and then made a Support Balance product for me. Within 24 hours, the hives were gone. I couldn't be more grateful for or in awe of the Zyto technology. Kallie. O